Disney's streaming service has been in talks for almost two years. A platform where it can showcase its animated and live-action film shows. Not only this but Disney+ also plans to entertain its subscribers by producing original content that will also include shows from Marvel franchises and Star Wars. It's basically a showdown with Netflix as it is the only biggest streaming platform. The streaming business is getting large, and Disney wants to dive into it to make revenue instead of sharing it with other media giants like Netflix.
Disney+ is all set to release on November 2019, but its hype has already been created in the industry. The user interface of Disney+ was revealed in the D23 Expo that took place from 23rd August to 26th August 2019 in California, USA. As compared to Netflix, Disney+ have a clean design, and upon its launch, Disney+ will have approximately 7000 individual TV shows and 500 films.
Moreover, Disney+ offers 4K streaming to its subscribers and let them watch up to 4 screens at a time, unlike Netflix. There's also a different mode for children below seven. It offers a different interface and will have shows that are rated for children.
According to Forbes, Disney+ also supports HDR, 4K, and Dolby Vision formats so that the subscribers can have a quality experience while watching their favorite shows. Disney+ comprises of different brands such as Marvel, National Geographic, Disney, Pixar, and Star Wars so that subscribers can home on their favorite brands.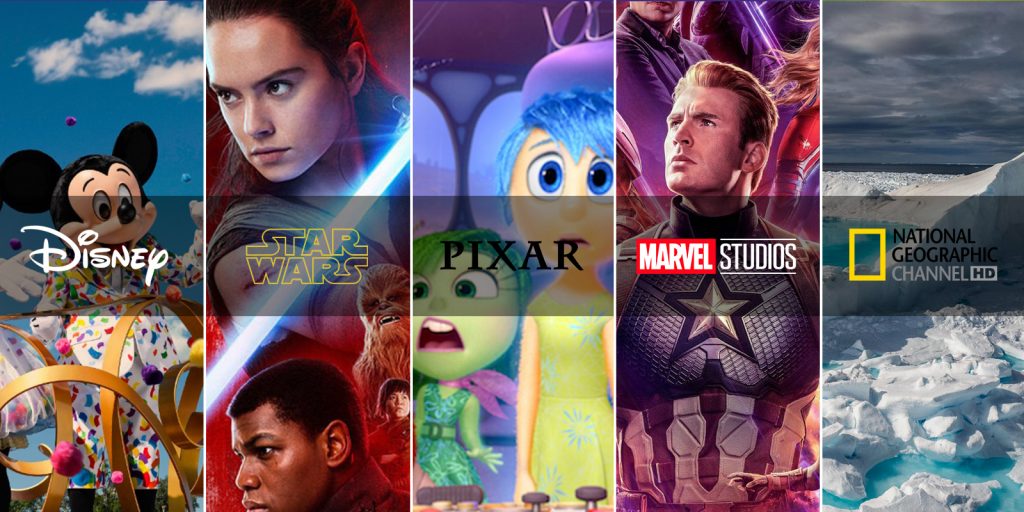 Another interesting feature of Disney+ is that it will also launch a separate kids section as stated earlier, where all the shows are not rated higher than PG-13. The kids' section is entirely different from the main page of Disney+ because the kids' section is primarily driven by the pictures of different characters from different movies.
The standard package offered by Disney+ is $6.99/month that also supports HDR format. This is half the price of an HBO subscription, which is $14.99/month. Netflix charges $9 per month against its basic monthly plan which does not even support HD format. Annually the subscription charges for Disney+ would cost $70.
Disney+ will launch on 12th November 2019 in Canada, USA, and the Netherlands. A week later, the platform will be launched in Newzealand and Australia. The executive in charge of Disney, Kevin Mayer, did not share any other information about the release dates but he was happy to announce that Disney+ will quickly roll out to service in international markets.
Also read: Disney+: Ms. Marvel, She-Hulk, Moon Knight announced at D23 Expo
The attendees of the D23 Expo were lucky enough to get a chance to pre-register themselves on Disney Plus. So gear up yourselves to experience the most exciting platform where you can experience all the Disney's theatrically released movies starting from Captain Marvel to all other films of Star Wars, Pixar and its signature series.
Follow MoviesEngage for more movies related content on Facebook, Instagram, and Twitter.